Hi, I'm Eve.
Working as a child and family therapist and mediator is much more than just a job for me. It is a big part of who I am. Over the past 25 years, I've assisted hundreds of mothers, fathers and children as they worked to overcome obstacles and resolve conflict during times of crisis and change.
I view every family transition — despite the pain and uncertainty that family members often feel — as a vital opportunity for growth and healing.
With experience, sensitivity, and compassion,
I help families turn crises into new beginnings
for all family members.
I'm glad that you've taken an important first step toward addressing the needs of your family.
After you learn more about my approach and professional background, I look forward to
hearing from you.
About Eve K. Austin
Even in the most amicable situations, people often need help dealing with the challenges of separation, divorce and co-parenting. And even joyous events like adoption and the blending of families can create uncertainty that requires guidance and support. All parents want to make the best choices and they want their children to feel loved and secure. I find it very rewarding to help parents gain peace of mind as they discover new ways to help their children grow and thrive.
My Approach
Therapy tailored to you. I believe that the best way to help people is to start by listening carefully in order to fully appreciate their circumstances. This means that I will take time to learn about you and your concerns, feelings, mental and physical health, family history, and a mix of social, economic, and cultural factors. I will tailor my services to your unique set of experiences, situations, and needs. Together, we will set goals and share regular feedback along the way.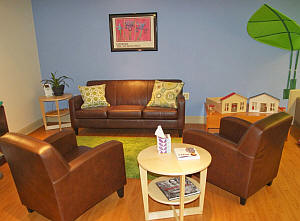 Creativity and collaboration.
I provide a structured, safe setting for parents to address and resolve child custody disputes and other differences. I work creatively and collaboratively with parents, striving toward the common goal of creating a fair and workable parenting plan that prioritizes children's needs. A unique aspect of my work — as both a therapist and Mediator — is that I am able to apply my knowledge and experience in mediation to enhance my work in therapy and vice versa. This ensures that my clients receive the maximum benefit from both of these specialized areas.
Practical support you can use. My goal is to meaningfully support and assist you and your family. I will guide you and yours through the process of gaining useful insights, recognizing your own strengths and limitations, and acquiring practical tools and strategies for improved communication, coping, and stress management. Ultimately, my support is designed to help families empower themselves so that each member can find a sense of resolution, personal healing, and peace of mind.
My Education, Training and Licensure
I have worked with children and families in many roles — as therapist, mediator, custody evaluator, parent educator and horticultural therapist. I've also worked in a wide variety of settings, including family court services, schools, community mental health clinics, psychiatric hospitals, and even an arboretum and greenhouse!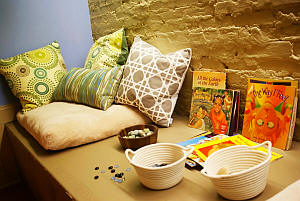 While experience can be the very best teacher, professional education, training and licensure are important foundations for my work. I am a Maryland-licensed clinical social worker (LCSW-C). I earned my Bachelor of Social Work degree (BSW) with honors at Cornell University and my Master of Social Work degree (MSW) at the State University of New York in Albany. I hold special certifications in family therapy; adoption competence; divorce, family, and permanency planning mediation. As a Licensed Clinical Social Worker, I also participate in ongoing professional training to ensure that I stay on top of current research and best practices in my field. I have been an Alternative Dispute Resolution Specialist for the Harford County Office of Family Court Services since 2005. I am an active member of the National Association of Social Workers and the Association of Family and Conciliation Courts and I provide pro-bono services for the Pro Bono Counseling Project.
Associations:
Personal
I have lived in Baltimore with my husband, children, and pets for the past 18 years. Some of my favorite pastimes are gardening, walking my dog, collecting culturally diverse children's literature and singing with a local choir. An active member of my community, I love working and living in Charm City.