Office Hours & Location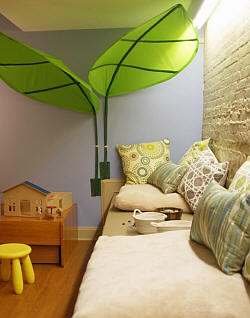 My practice is located in Baltimore's
Charles Village community.
Designed with families in mind, my office is comfortable, private, and child-friendly.
Sessions are scheduled by appointment,
typically on Mon-Fri, 8am-6pm.
Depending on my client's needs I am also available for weekend or evening sessions.
To schedule an appointment please call
443-600-2044
Fax: 443-438-5561

View Larger Map & Get Directions
NOTE: We do not provide an email address on this website because email is not intended for crisis or emergencies.
If this is an emergency please see below:
Call 911
Go to nearest emergency room
Contact the Maryland Crisis Hotline at
1-800-422-0009
Child and Family Counseling, Therapy, and Mediation
Family transitions can be tough — but you can get through them.
If you or your children are struggling with how to handle a big shift in family life, it is important that you reach out for emotional support and guidance. Seeking family counseling, therapy, mediation and other professional support is the first step toward making your life more manageable, regaining your balance, and feeling good again.
I am a licensed Therapist and certified Mediator providing a full array of counseling, therapy and Alternative Dispute Resolution services designed specifically for families in transition.
I work mostly with children and families who need help with:
Divorce, separation, and family counseling
Conflict resolution and child custody planning
Other family support services, including co-parent counseling and education
Counseling, Therapy & Conflict Resolution Services
Compassionate and practical family therapy and counseling services. I provide counseling, therapy and other support services to children, teens and adults. These tailored services include:
I also provide other specialized therapy and education services for families in transition.
Learn more about my therapy and counseling services here.
Creatively guided conflict resolution. If you are experiencing a child custody dispute or other family conflict, Alternative Dispute Resolution (ADR) and Mediation services can help you to resolve these matters so that you and your family can move forward. My conflict resolution services for families in transition include:
Learn more about my Alternative Dispute Resolution services here.
My Clients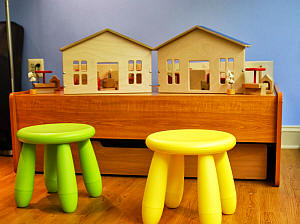 Serving families from all racial, ethnic and cultural backgrounds,
I strive to honor and understand the full tapestry of each client's life experience.
Types of clients served include:
Individuals
Families
Parents
Children/Teens
Young Adults/College Students
Groups
In addition to focusing on families in transition, I have special training, interest and expertise in working with a wide range of family constellations, including:
Families whose members are from mixed racial, ethnic or cultural backgrounds
Single parents and their children
LGBT parents and children
Adoptive families, parents and children